These king and queen chess pieces are truly a spectacle of colors, exuding beauty, luxury, and exquisite craftsmanship. They are the result of artist Henry Le's dedicated design process, meticulous calculations, and the expertise of top-skilled artisans from Vietnam. Each piece is a source of pride for Henry Le and a unique work of art.
The king, queen, and knight from this set are not only functional chess pieces but also serve as stunning decorative accents for cabinets, display shelves, pianos, desk corners, living room spaces, and even wall decorations. They can also be cherished as meaningful gifts.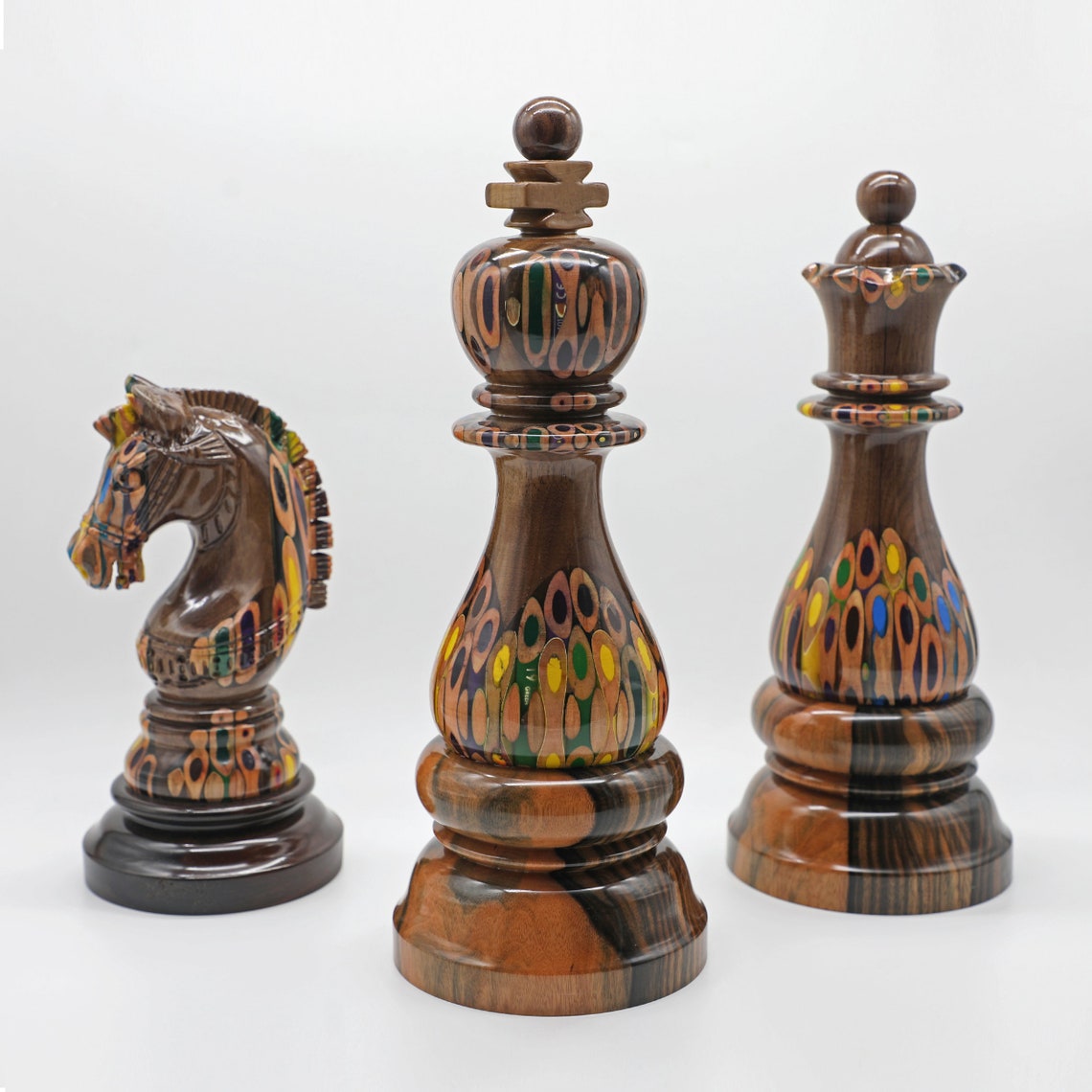 The Super Chess Set includes three extraordinary pieces: the special king, queen, and knight, each meticulously crafted with utmost attention to detail. To provide added peace of mind, the set comes with two years of insurance.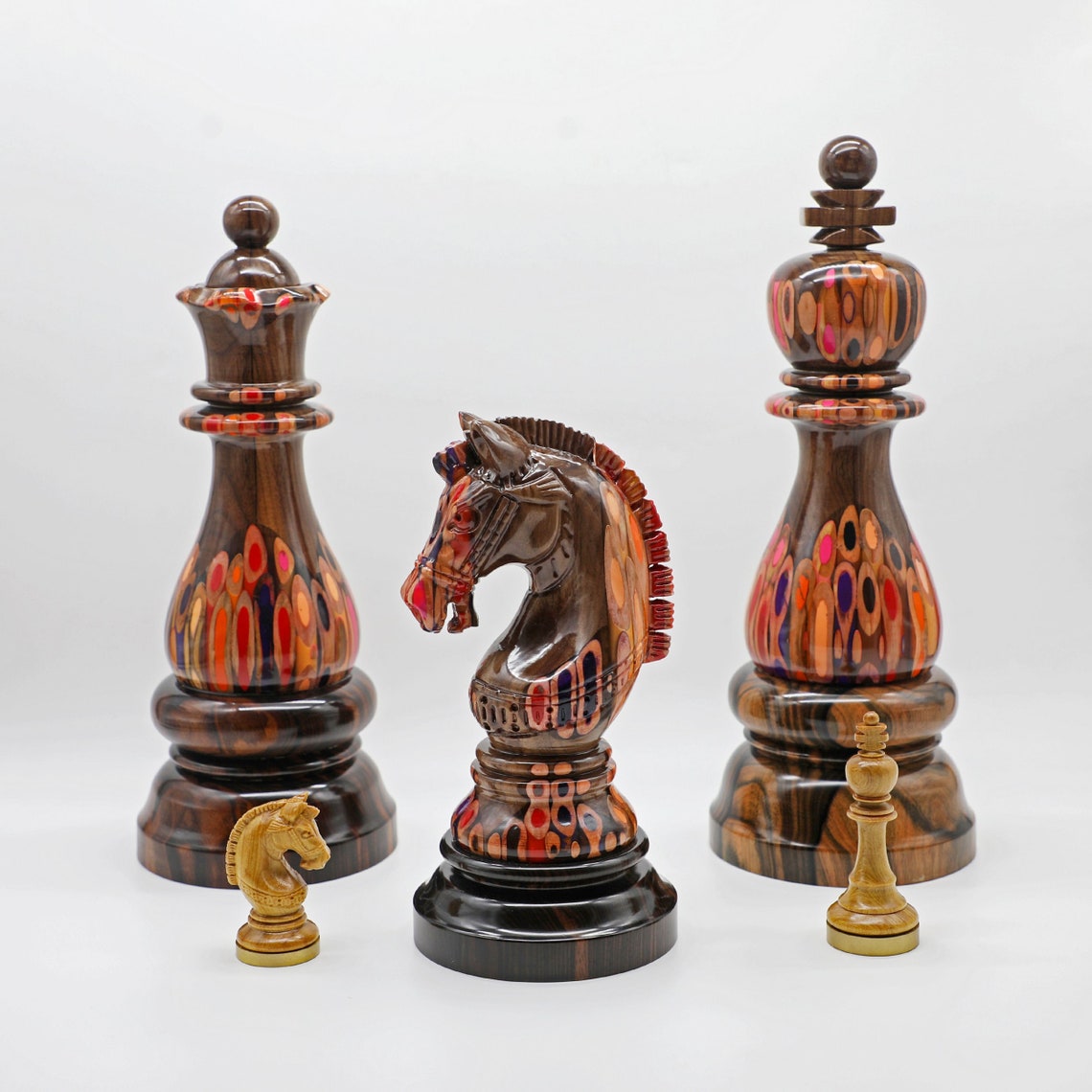 Here are the dimensions of the chess pieces:
King's Height: 30cm (11.8 inches), Base Width: 11.2cm (4.4 inches), Weight: 800g (1.76 lb)
Queen's Height: 29cm (11.4 inches), Base Width: 11.2cm (4.4 inches), Weight: 900g (2 lbs)
Knight's Height: 21cm (8.26 inches), Base Width: 10cm (3.93 inches), Weight: 600g (1.32 lb)
These remarkable chess pieces are crafted from high-quality materials, including American Ash Wood, Padauk Wood, colored pencils, epoxy clear resin, and copper. Please note that due to the handmade nature of the pieces and the natural variations in the wood, each piece may have slight differences in weight and shape. Additionally, the color of the chess pieces may vary slightly, showcasing the unique characteristics of the natural wood.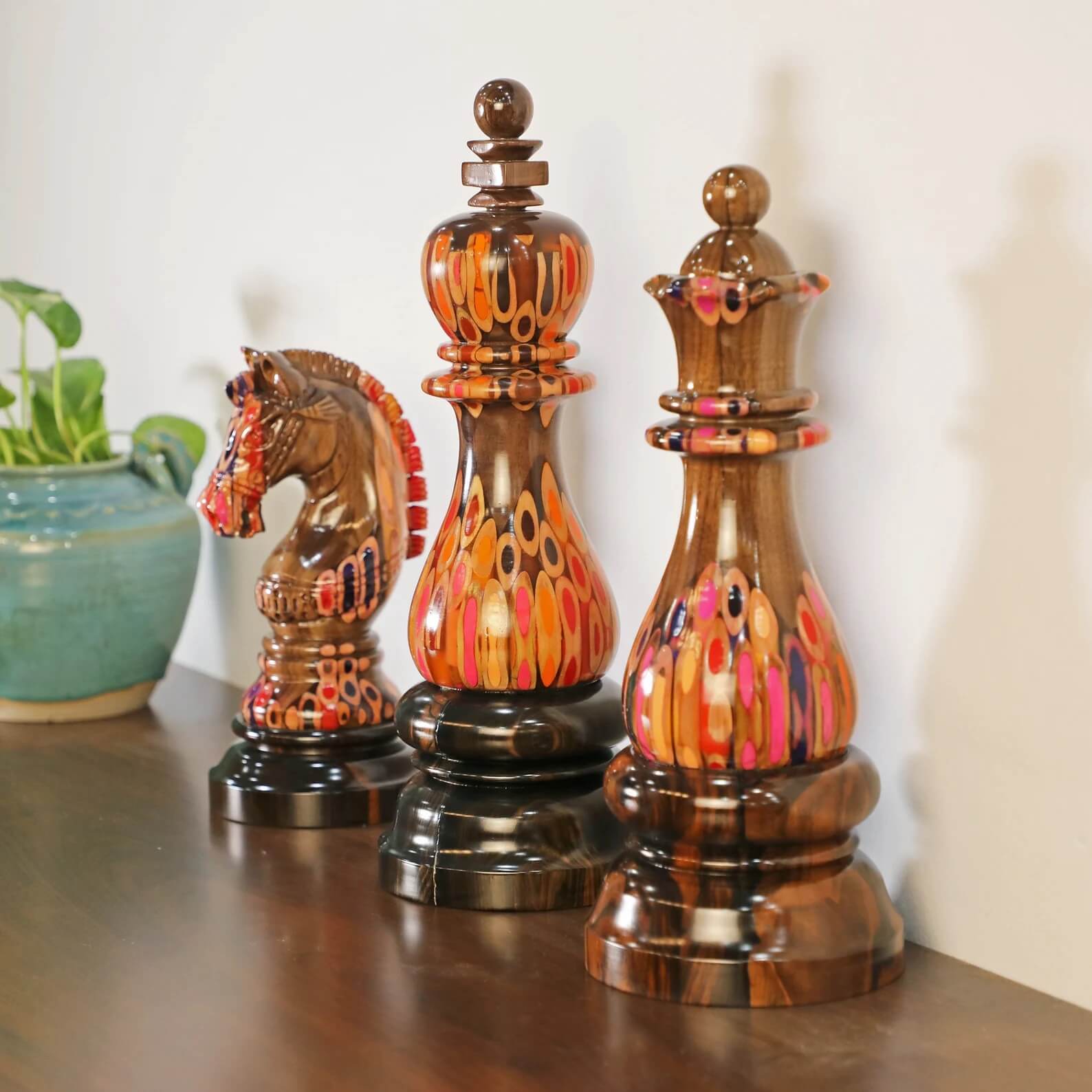 Immerse yourself in the captivating beauty of these king and queen chess pieces, where artistic brilliance and delicate craftsmanship come together to create extraordinary works of art. They are not only symbols of the game but also striking decorative pieces that elevate any space with their vibrant colors and meticulous details.