The Knight in chess is depicted as a mounted warrior, representing the strength and agility of a horse on the battlefield. It moves in an "L" shape on the board, meaning it can advance two squares vertically or horizontally and then one square perpendicular to that. This unique movement characteristic makes the Knight a versatile piece, able to attack positions that other pieces cannot reach. The imagery of the Knight showcases its flexibility, strategic value, and its ability to infiltrate enemy lines in the battle on the chessboard.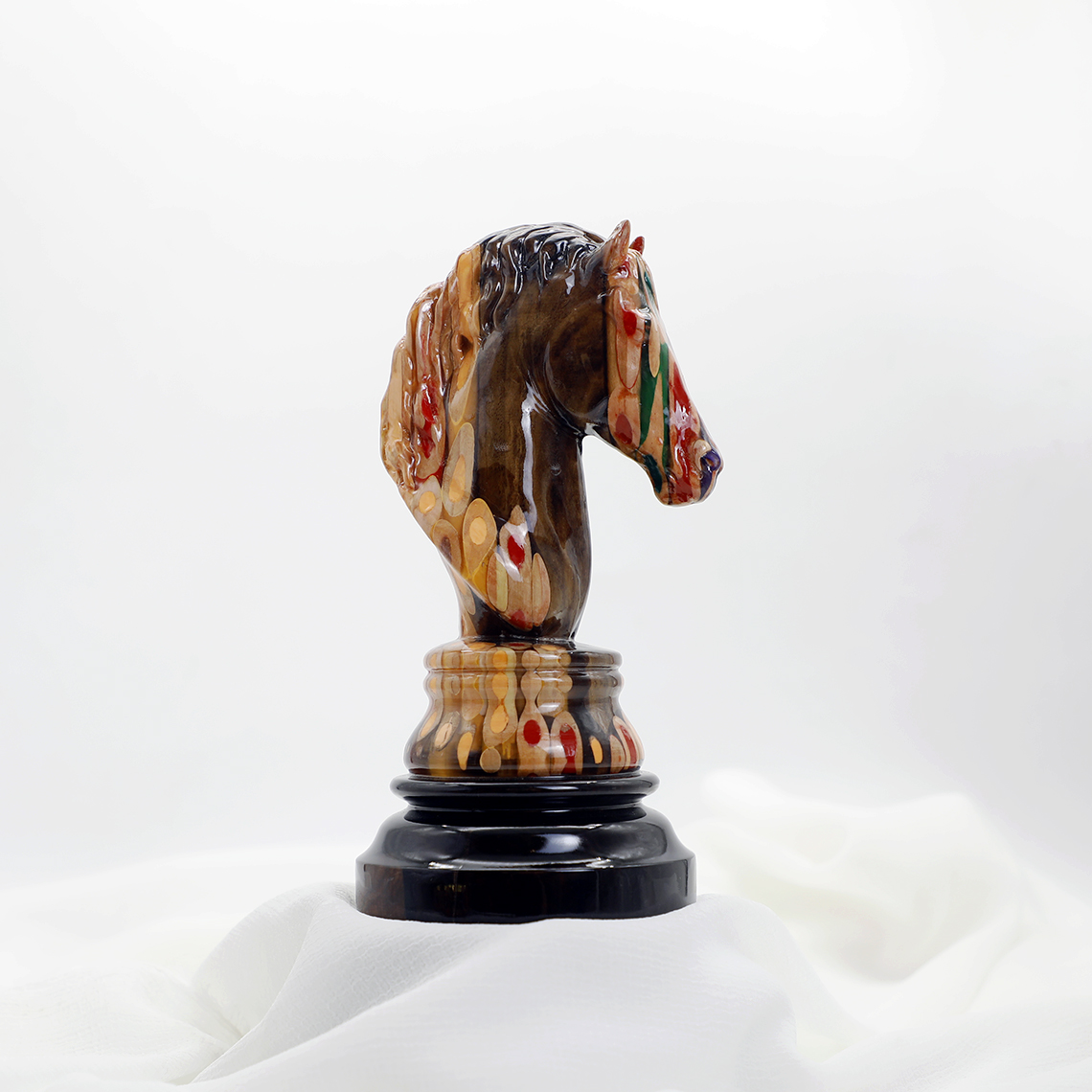 The Giant Knight Chess Piece embodies the spirit of a proud and untamed wild horse, with its free-flowing mane symbolizing its untethered nature. Crafted with meticulous attention to detail, this colossal Knight stands as a remarkable symbol of strength and beauty.
This product is designed for chess enthusiasts and those who appreciate vibrant colors and decorative art. The Giant Knight Chess Piece is carefully crafted from colored pencils, transforming it into a stunning work of art.
With Henry Le's artistic touch, the Giant Knight Chess Piece becomes a captivating addition to any chess lover's collection or those who admire the artful fusion of color and design. It serves as a testament to the boundless creativity that can be achieved with colored pencils, adding a touch of elegance and artistic flair to any space.