The "Special Edition Giant Deluxe Chess Piece – The Knight" is a magnificent work of art, meticulously crafted from high-quality resin and adorned with the exquisite beauty of Padauk Burl Wood. Standing as a symbol of both artistry and precision, this giant knight chess piece is a remarkable addition to any chess collection or as a statement decorative item. The use of high-quality resin not only ensures the piece's longevity but also allows for intricate detailing, making it a true masterpiece. However, what truly makes this chess piece exceptional is the incorporation of Padauk Burl Wood, a rare and highly prized wood known for its rich, deep red-brown color and striking grain patterns. The marriage of resin and Padauk Burl Wood creates a stunning contrast that accentuates the knight's graceful form, making it a captivating conversation piece in any setting.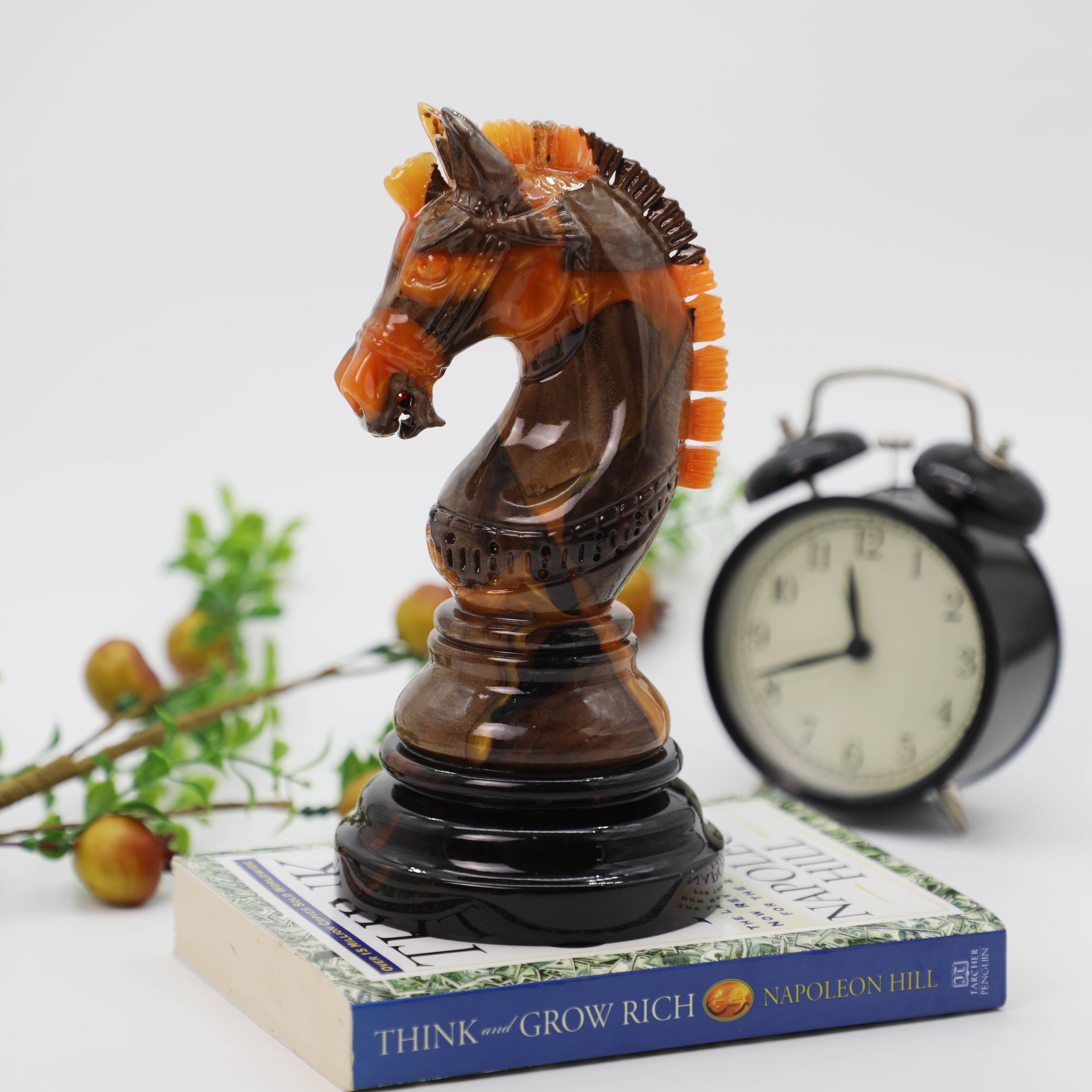 The giant knight chess piece isn't just a display of aesthetics; it's also a functional work of art. Its size and attention to detail make it a commanding presence on the chessboard, adding a touch of grandeur to the game. Whether you're a dedicated chess player seeking to enhance your gaming experience or an art enthusiast looking for a unique and elegant home decor piece, this giant knight chess piece is sure to exceed your expectations.
With its blend of fine materials and impeccable craftsmanship, the "Special Edition Giant Deluxe Chess Piece – The Knight" transcends the ordinary, becoming a symbol of both creativity and tradition. It's a collector's dream and a statement of timeless elegance, embodying the essence of luxury and sophistication in the world of chess and beyond.