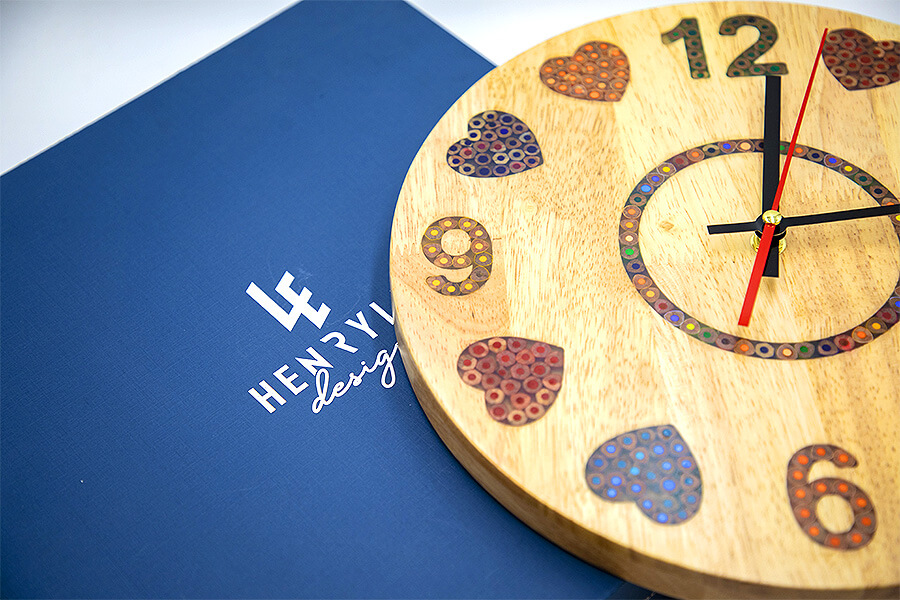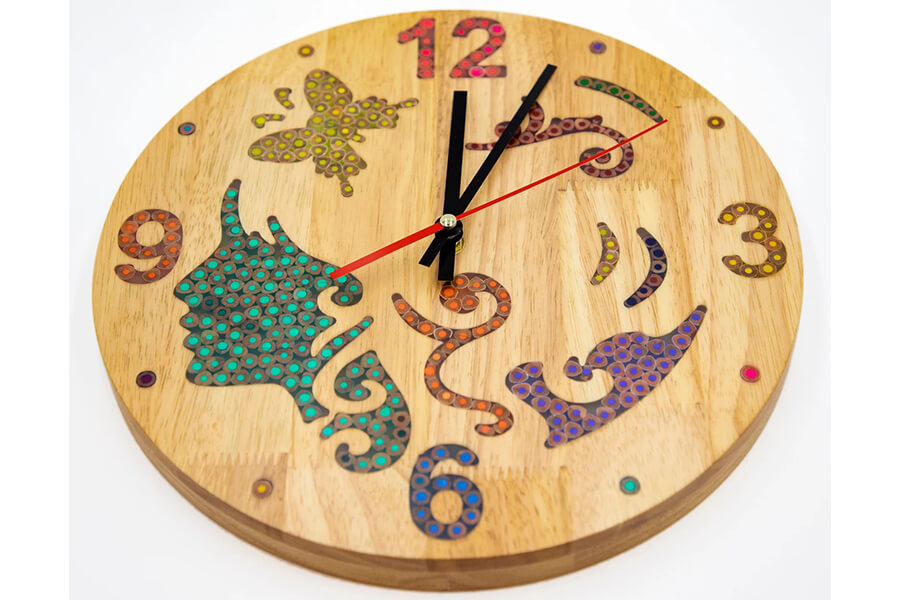 Decorative Wood Wall Clock
Meticulously processed with high-quality ironwood, our decorative wood wall clock highlight every corner of your living space. Available in different unique design. 
SHOP NOW
Discover the Uniqueness of Our Stunning Wall Clocks - A Collection of Unique Wall Clocks to Elevate Your Space!
Discover the artistry and innovation of our Decorative Wood Wall Clock, a stunning creation made of color pencils by the renowned artist Henry Le Design. These unique wall clocks are a testament to Henry Le's creativity and craftsmanship, as he skillfully combines the beauty of color pencils with the functionality of a wall clock. Each clock is meticulously handcrafted, with 176 colored pencils arranged in a harmonious and eye-catching pattern, encapsulated in clear epoxy resin for durability and shine. The result is a truly one-of-a-kind piece that adds a touch of artistic elegance and sophistication to any wall. Embrace the charm and ingenuity of our Decorative Wood Wall Clocks, and let them be the perfect statement piece to adorn your living space.