Every individual piece within this collection embodies the flawless fusion of light and red-hued wood, artfully combined with the transparency of clear epoxy resin. Meticulously handcrafted and designed with impeccable attention to detail, each creation represents the pinnacle of artistic expression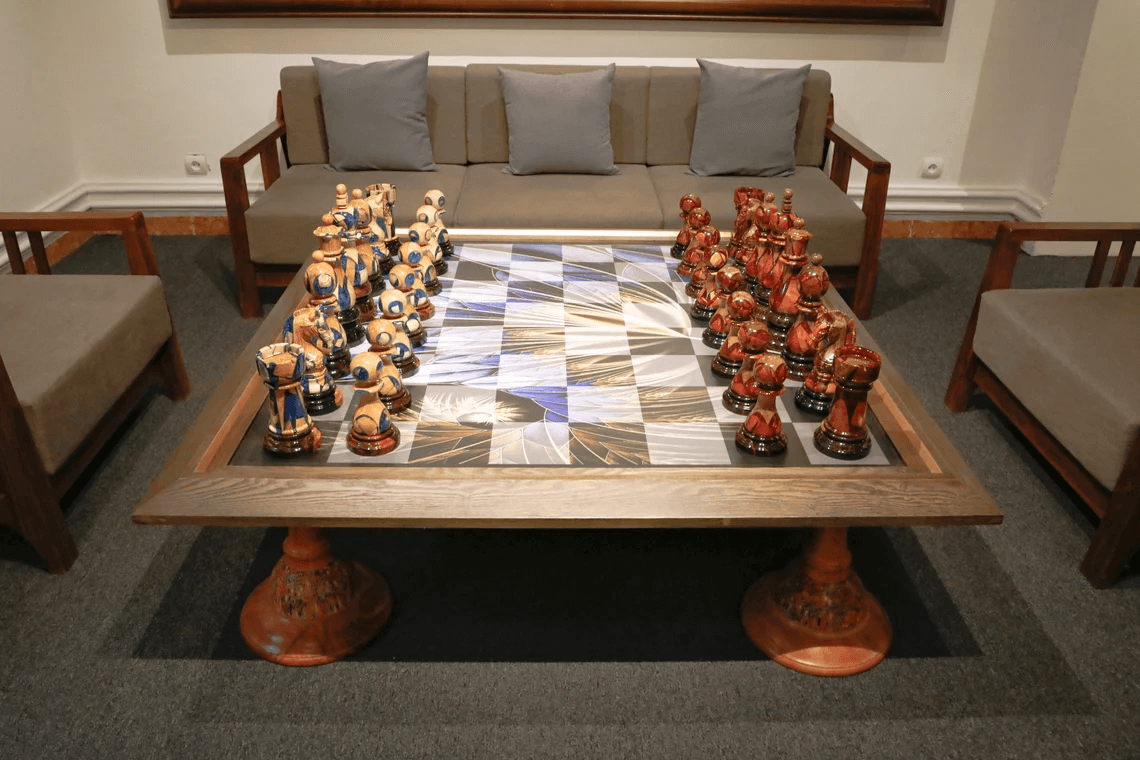 These remarkable chess pieces transcend their decorative purpose, emerging as true works of art that encapsulate the boundless passion and creative vision of artist Henry Le. From the initial stages of designing and prototyping to the final execution, every step is guided by his unwavering dedication. To bring these masterpieces to life, they are expertly turned and meticulously finished by the finest artisans in Vietnam, ensuring that each piece is a testament to exceptional craftsmanship.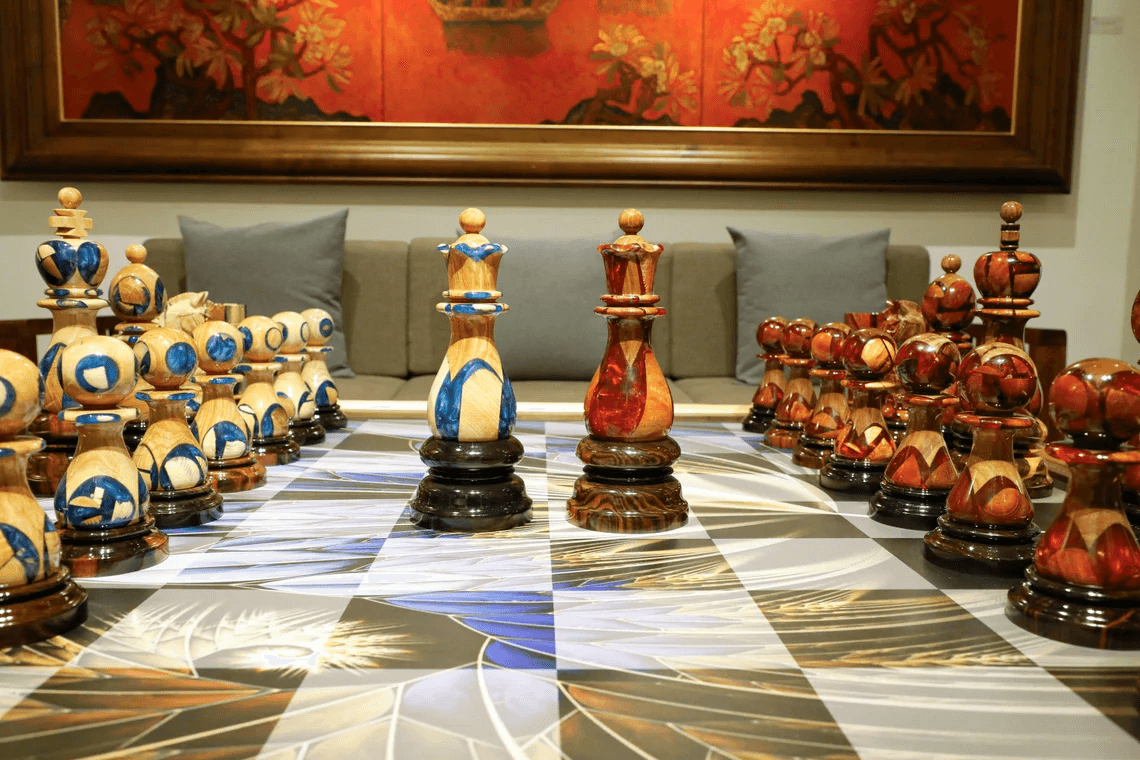 The 6 Super Chess Pieces serve not only as stunning decorative elements but also as meaningful gifts. They find their place adorning cabinets, display shelves, pianos, desk corners, living room spaces, and even grace the walls as captivating wall decorations. Their versatility knows no bounds, and they can be customized to suit your preferences. If you have a unique idea or vision in mind, please feel free to share your thoughts with us through a message, as we offer the possibility of creating a personalized chess set and board tailored to your desires.
Let these exquisite chess pieces become the centerpiece of your living space, a symbol of artistic excellence, and a treasured gift for those who appreciate the fusion of art and craftsmanship.