Lacquerware Hen Sign is a handcrafted art product made of gold, silver, inlaid pearls, eggshells, and other elements. It is not only an lacquerware ornament, but also a Feng Shui symbol that brings great luck to the owner.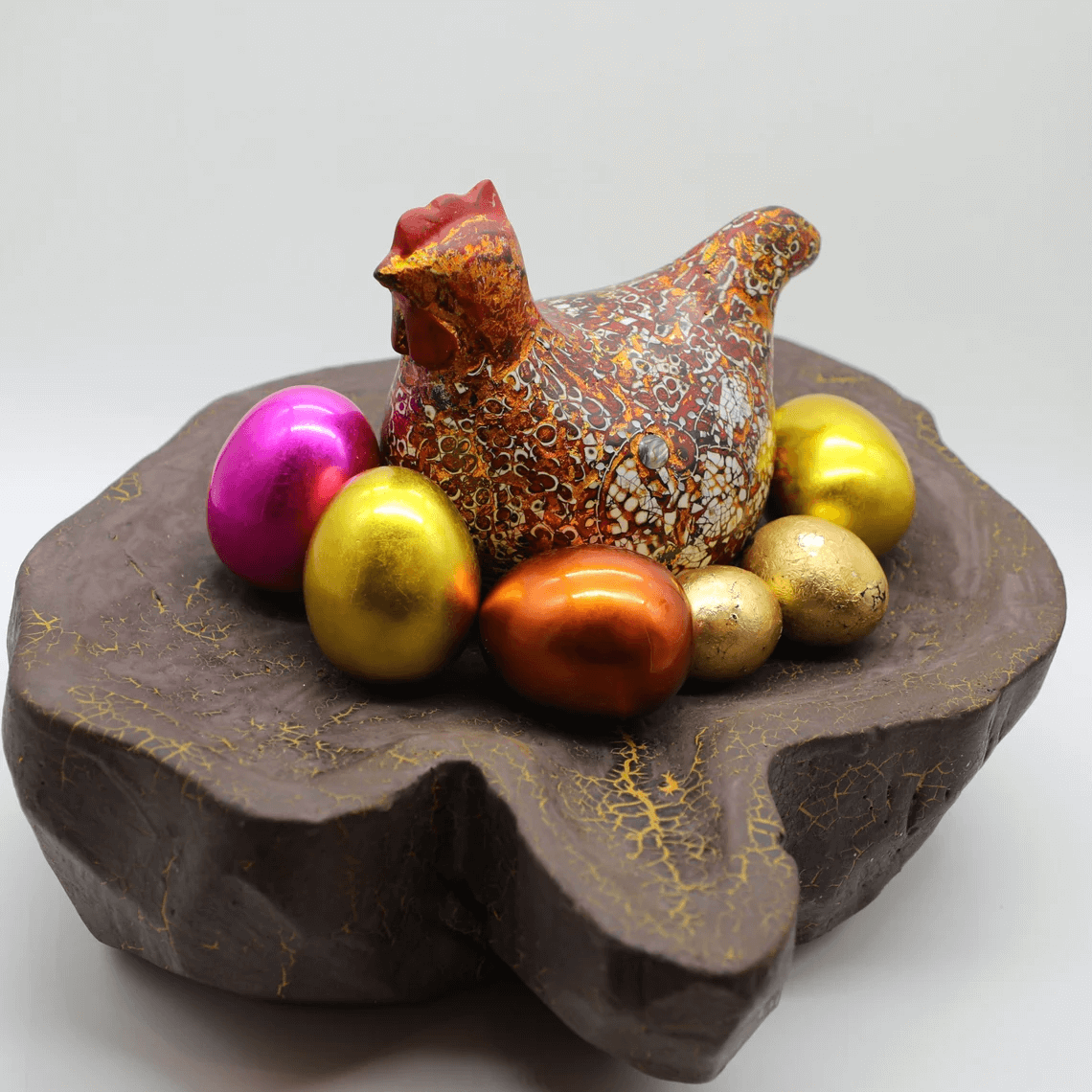 Since ancient times, the figure of a hen lying on golden eggs has symbolized the desire to bring great fortune to the owner. Decorative lacquered hens represent the owner's optimism for an endless financial resources.
The Lacquerware Hen Hatching Golden Egg sculpture is amazingly beautiful and lively since each feature is skillfully handcrafted. You can use it to decorate your living room, office, or store. This is also a meaningful gift, the hen statue can be given to your boss or to relatives and friends. Or as a very special housewarming gift for relatives and friends when a store or business opens. The Lacquerware Hen Hatching Golden Egg will bring the receiver good fortune and luck.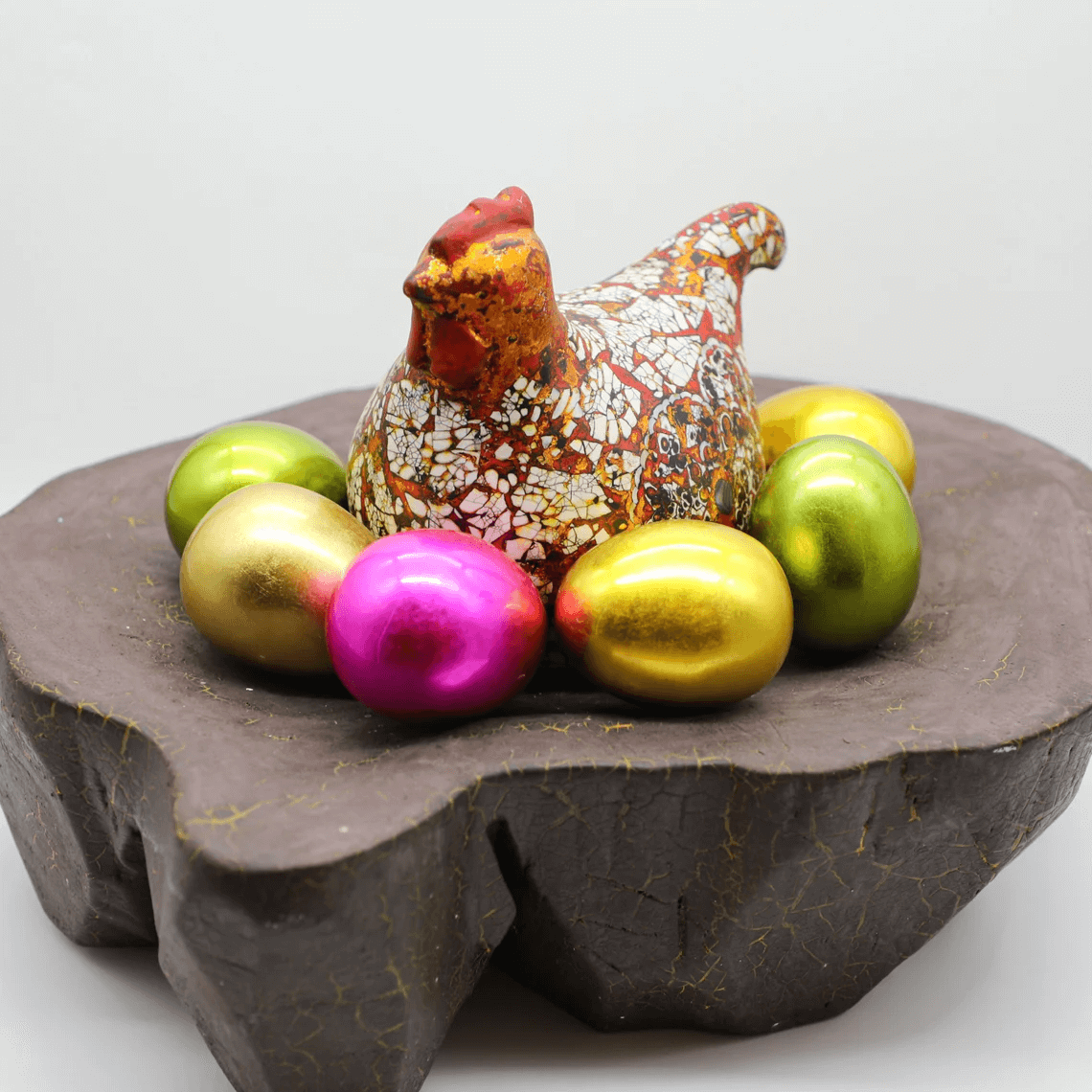 "Lacquer" refers to the discovery and technological advancement of the old Vietnamese painting technique into lacquer technique. A lacquer product has numerous materials: Silver components include silver, paste, milled silver, beam silver, and so on; gold components comprise gold paste…; Other materials include eggshells, mussels, pearl shells and snail shells. It is because of these materials and thorough skillful procedures, that affirm the unique value of Vietnamese lacquerware raising the interest of art lovers.