We are thrilled to unveil the remarkable Decorative Colorful Apple Box, a true embodiment of artistry and craftsmanship, meticulously crafted by the talented hands of Henry Le Design. This exceptional piece stands as a testament to our unwavering commitment to creating unique and captivating art products that leave a lasting impression.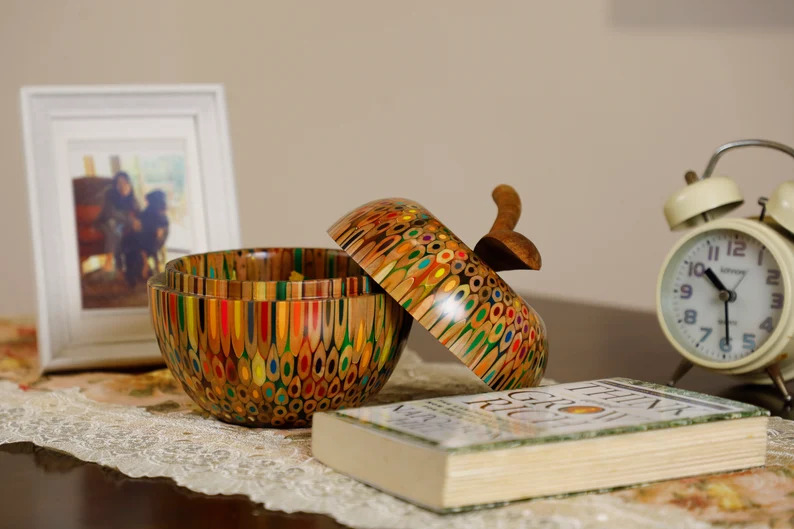 The Colorful Apple Box is a labor of love, a fusion of creativity and meticulous attention to detail. With a remarkable assembly of 560 colored pencils, each box is a masterpiece that intricately captures the captivating allure of an apple. From the vibrant hues to the finely carved calyx, every element reflects the dedication and passion poured into its creation.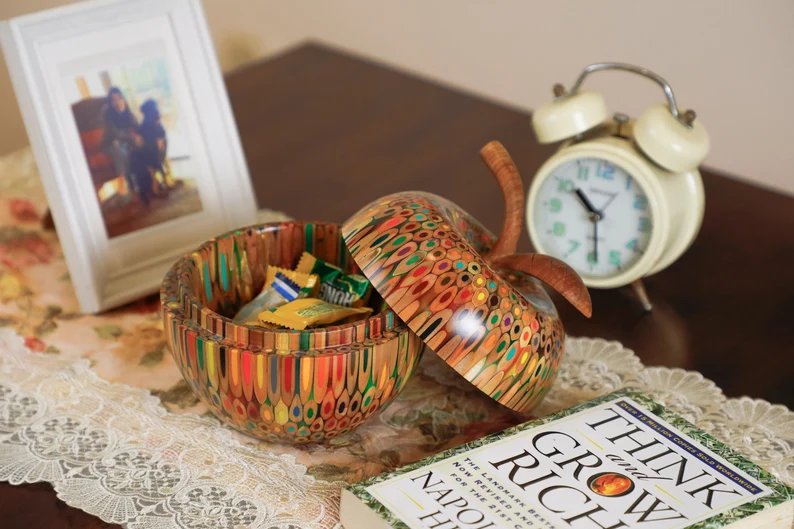 What sets the Colorful Apple Box apart is the deliberate incorporation of colored-pencil blemishes. These charming imperfections not only add rustic appeal but also infuse each piece with a distinctive character, making every box a truly one-of-a-kind work of art. It's a celebration of uniqueness and individuality.
This art piece transcends traditional decor, effortlessly fitting into a variety of settings. Whether adorning a mantel, gracing a garden display, or serving as a charming centerpiece, the Colorful Apple Box is bound to captivate attention and spark conversations. Its presence evokes wonder and appreciation for the beauty found in the simplicity of nature.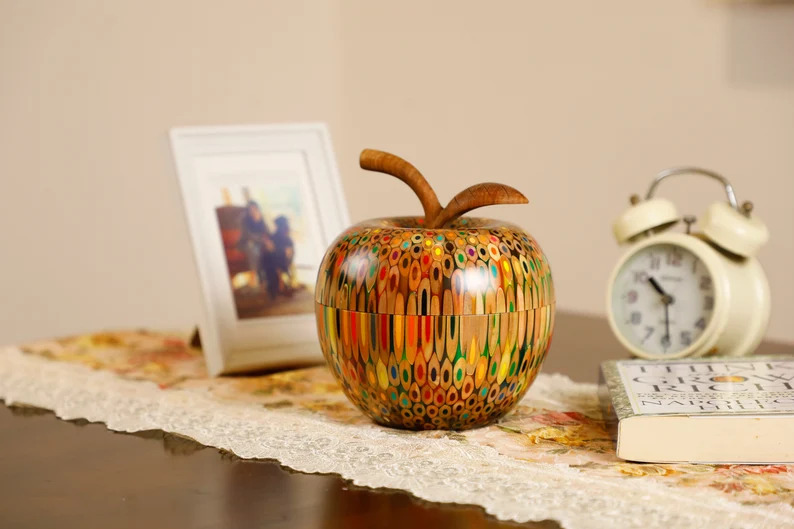 More than just a decorative ornament, the Colorful Apple Box serves as a tangible representation of our dedication to excellence and creative vision. It's a testament to the artistry that defines Henry Le Design and our commitment to delivering exceptional craftsmanship.
Whether you choose to add this remarkable piece to your own home decor or present it as a cherished gift, the Colorful Apple Box holds the power to evoke delight and admiration. It's a source of joy and a reminder of life's simple pleasures. Thank you for entrusting Henry Le Design Brand as your gateway to extraordinary craftsmanship and unique artistic expressions.