Enter the world of artistry and craftsmanship with our sincere appreciation for your interest in our artistic creations. The Decorative Colorful Apple Box, a manifestation of Henry Le's visionary artistry, harmoniously incorporates 560 vibrant colored pencils, meticulously curated to embody the essence of a ripe apple.
Crafted with meticulous care and an unwavering eye for detail, this Apple Box is more than a visual delight; it's a masterpiece that transcends aesthetics. Apples, timeless symbols of wisdom and love, are intricately woven into its design, symbolizing the pursuit of knowledge and the everlasting connections that bind us.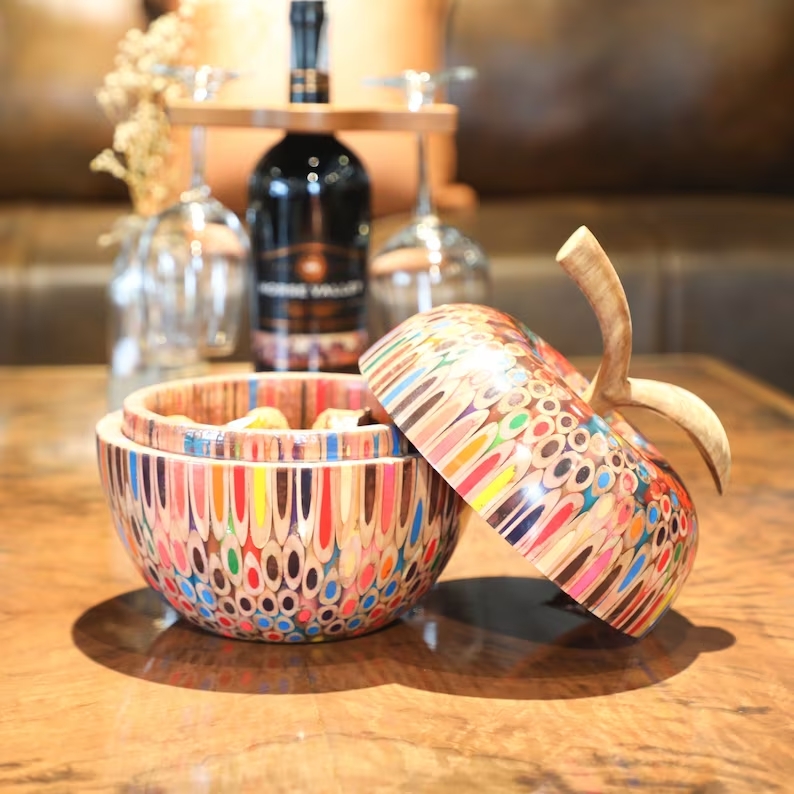 Beyond being a decorative piece, the Happy Apple Box offers versatility. It can safeguard treasured memories, grace your workspace as an inspiring paperweight, or adorn any space with its vibrant presence. Its refined elegance and superior craftsmanship make it an ideal gift for any occasion, conveying admiration, affection, and artistic beauty.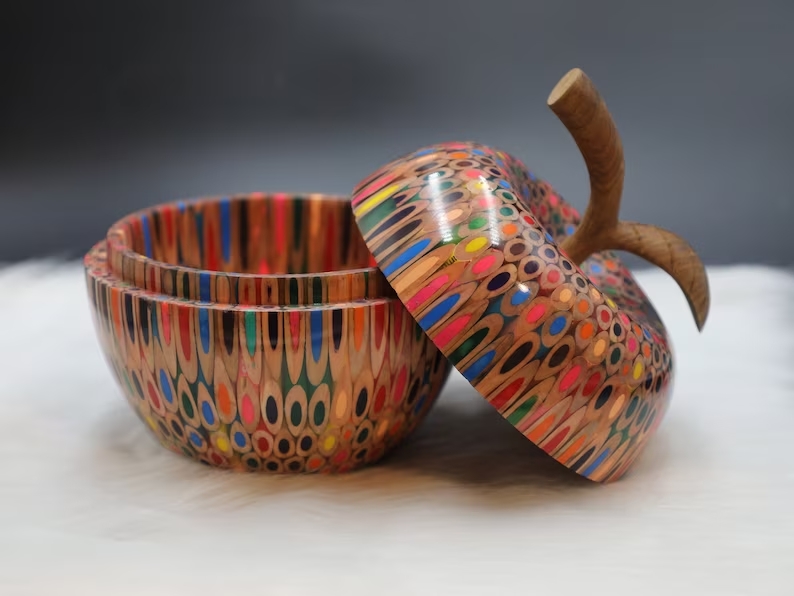 As the Decorative Colorful Apple Box becomes part of your life, it sparks wonder and inspiration, initiating conversations and evoking admiration. Allow its beauty to resonate as a symbol of love and appreciation in your home or office, a tribute to the remarkable artistry of the Henry Le Design Brand.
We are honored to present this exceptional creation to you, hoping it brings boundless joy and serves as a cherished reminder of the beauty surrounding us. Thank you for embracing the Henry Le Design Brand as a haven of exquisite craftsmanship and artistic expression.