Introducing the exquisite "Buddha Face" dual-sided statue, a creation by the talented artist Henry Le, inspired by the splendors of Angkor Wat. This unique masterpiece captures the essence of tranquility and spirituality, bringing a touch of ancient beauty into contemporary art.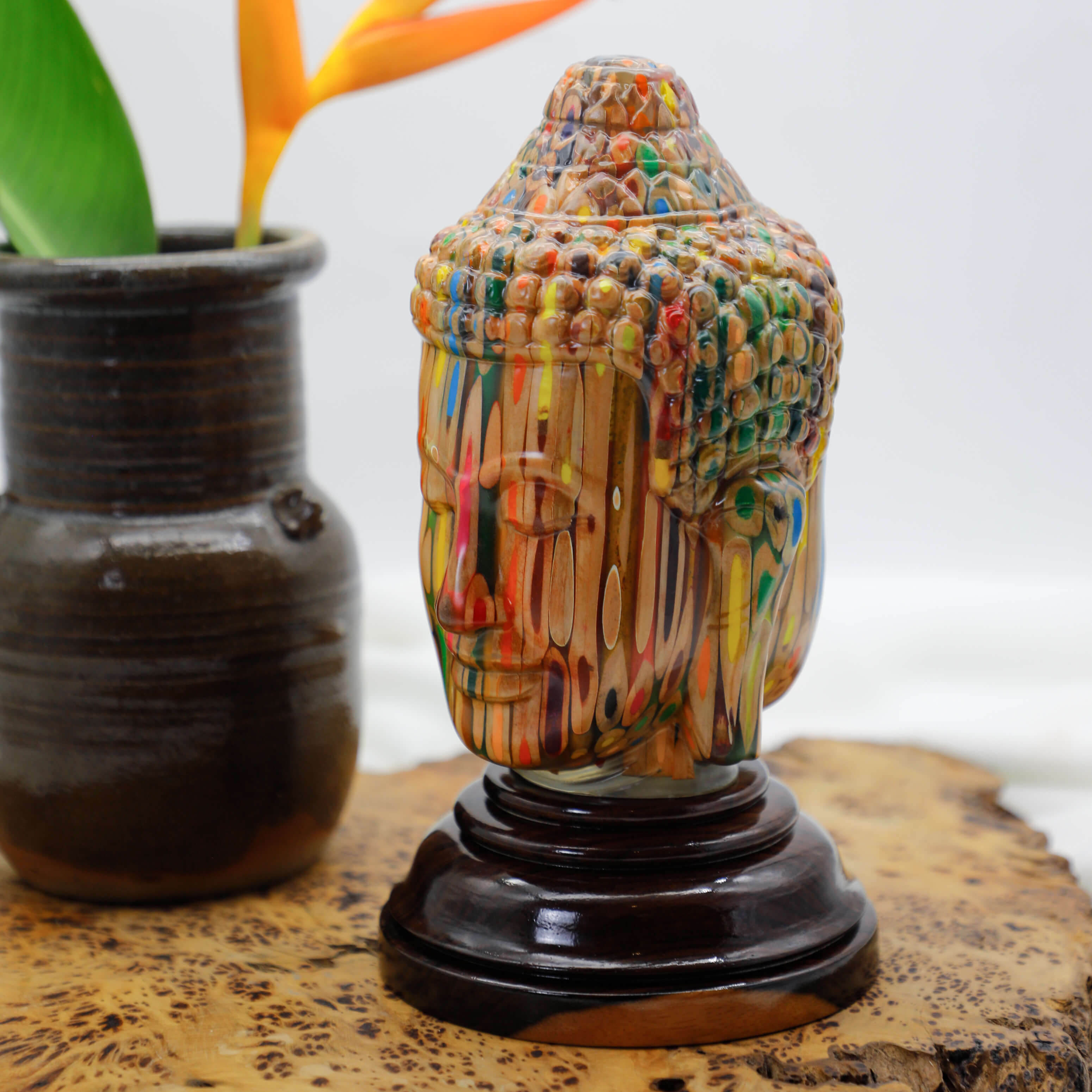 Crafted with meticulous attention to detail, "Buddha Face" is brought to life using colored pencils, carefully etching every intricate feature of the serene Buddha. The artistic process is then elevated with the application of epoxy glue and resin, enhancing the piece's durability and adding a subtle gloss to its appearance. The result is a harmonious blend of traditional artistry and modern techniques.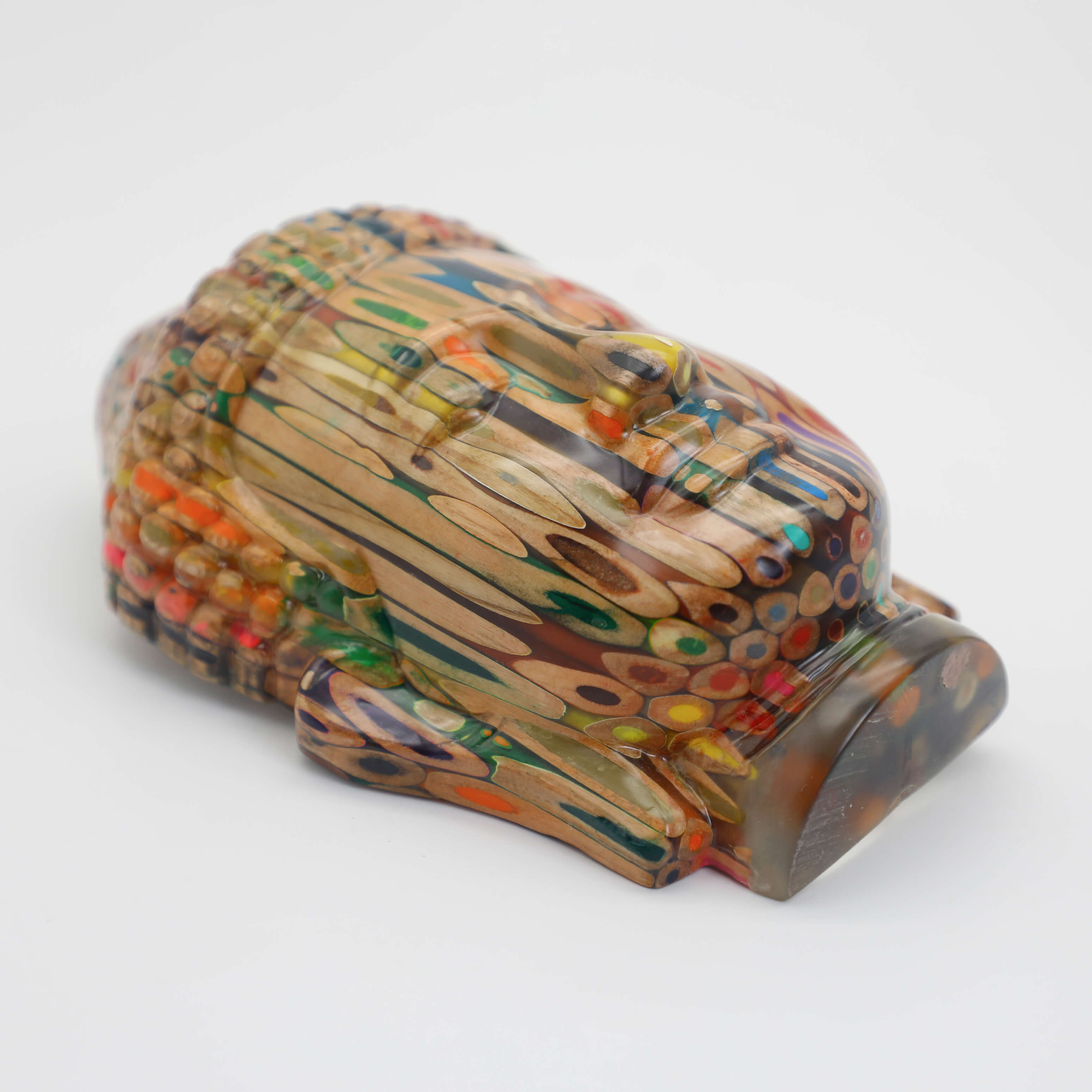 For the base, rosewood is elegantly selected to complement the overall design. This choice of material infuses the statue with a sense of natural elegance, further elevating its visual appeal. Each "Buddha Face" is a true labor of love, as the artist ensures that every piece embodies the spirit of reverence and devotion.
Limited to only around 20 pieces, "Buddha Face" stands as an exclusive and coveted art collectible. Whether adorning a work desk or gracing the interior of a cabinet, this versatile masterpiece serves as a gentle reminder of inner peace and mindfulness in the hustle and bustle of everyday life.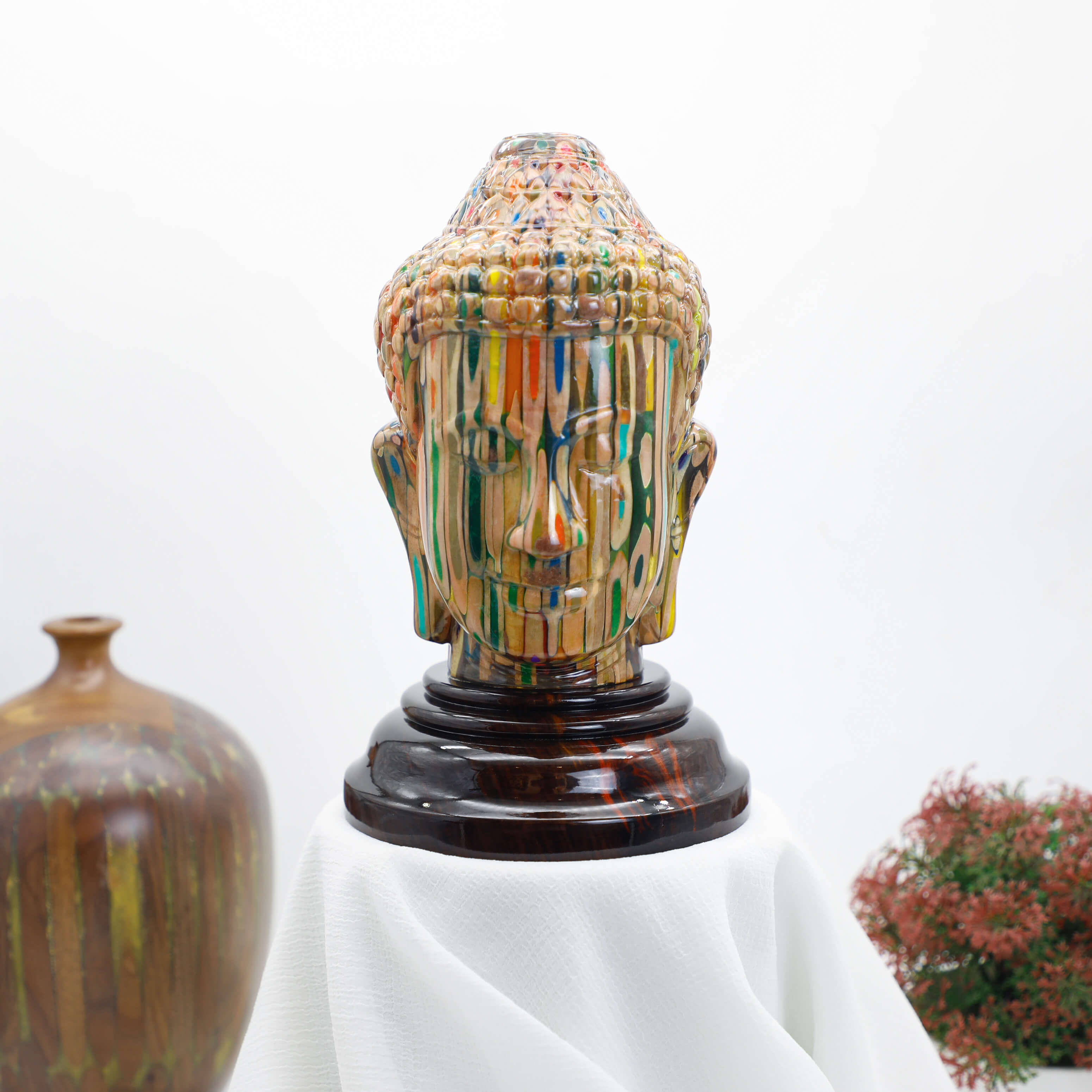 Henry Le's "Buddha Face" is a captivating fusion of traditional symbolism and contemporary artistry. Embrace the serenity of this exquisite creation, and let it be a source of inspiration and tranquility in your surroundings. With its timeless beauty and limited availability, "Buddha Face" is a treasured masterpiece that will surely captivate art enthusiasts and aficionados of spiritual aesthetics alike.