Introducing the captivating "Buddha Face" wall hanging statue, a creation by the talented artist Henry Le, inspired by the awe-inspiring beauty of Angkor Wat. This exquisite masterpiece brings the serenity of the Buddha's smile into your living spaces, filling them with a sense of peace and spiritual harmony.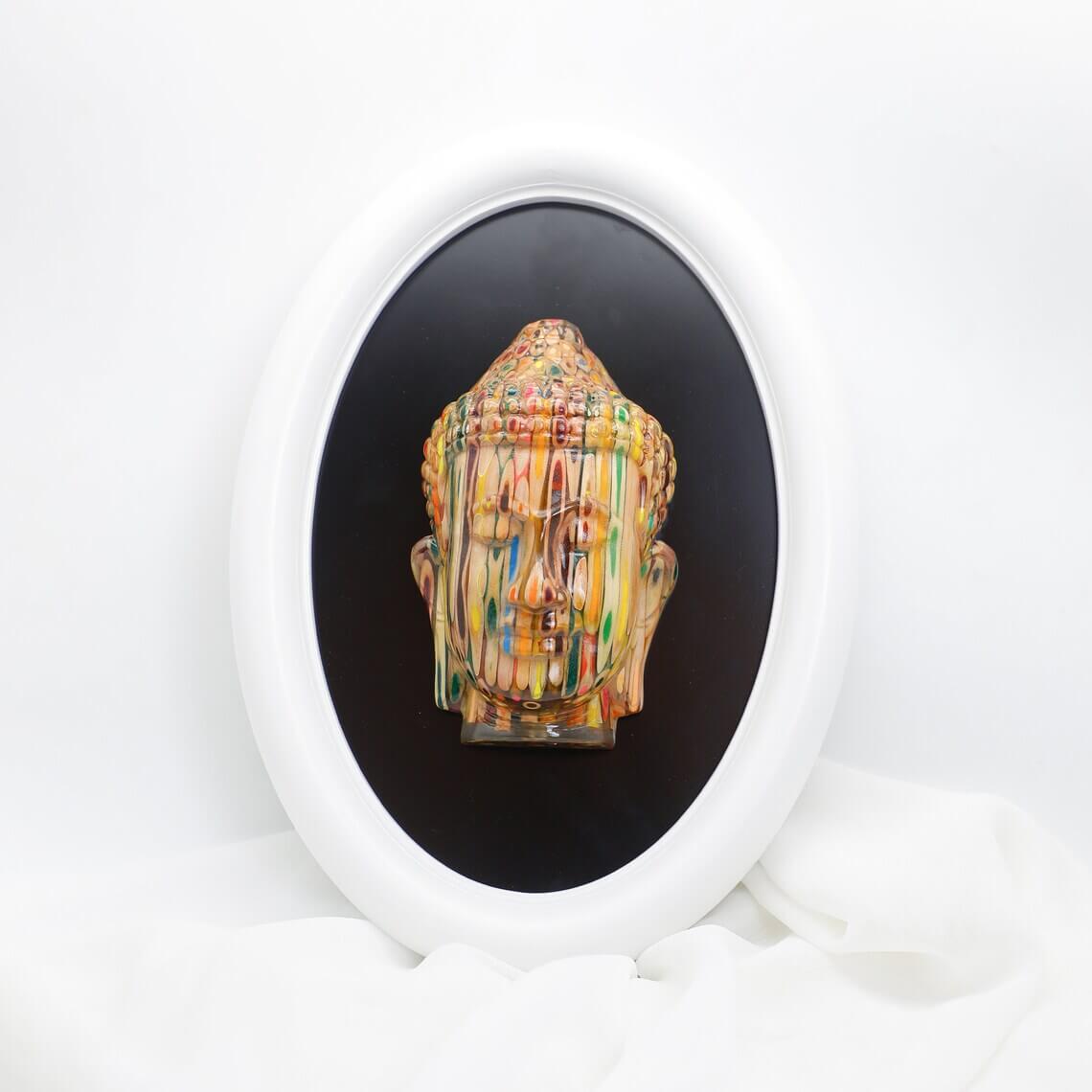 Carefully crafted with colored pencils, the "Buddha Face" radiates tranquility and grace. The intricate details of the Buddha's features are brought to life through the artist's skillful hands. The finishing touch of epoxy glue and resin ensures the durability and glossy finish, preserving the artwork's beauty for years to come.
The "Buddha Face" comes in two elegant frame options – an oval-shaped frame and a rectangular frame, both carefully chosen to enhance the statue's aesthetic appeal. Each frame complements the artwork, creating a harmonious blend of tradition and contemporary design.
With a limited production of around 20 pieces, "Buddha Face" stands as a sought-after art collectible. Whether adorning the living room, bedroom, or hallway, this wall hanging brings a sense of tranquility and spirituality into your home, serving as a constant reminder of mindfulness and inner peace.
Embrace the essence of Angkor Wat and the artistic brilliance of Henry Le's "Buddha Face." Let this exquisite masterpiece adorn your walls, creating an ambiance of serenity and beauty within your living spaces. With its limited availability and timeless allure, "Buddha Face" is a cherished treasure that will undoubtedly captivate art lovers and spiritual enthusiasts alike.