The "Colored-Pencil Pear" crafted by Henry Le Design is a mesmerizing masterpiece that seamlessly blends the natural beauty of a pear with the artistic brilliance of colored pencils. Meticulously handcrafted, this unique creation showcases the intricate arrangement of vibrant colored pencils, meticulously selected and placed to form the shape of a pear.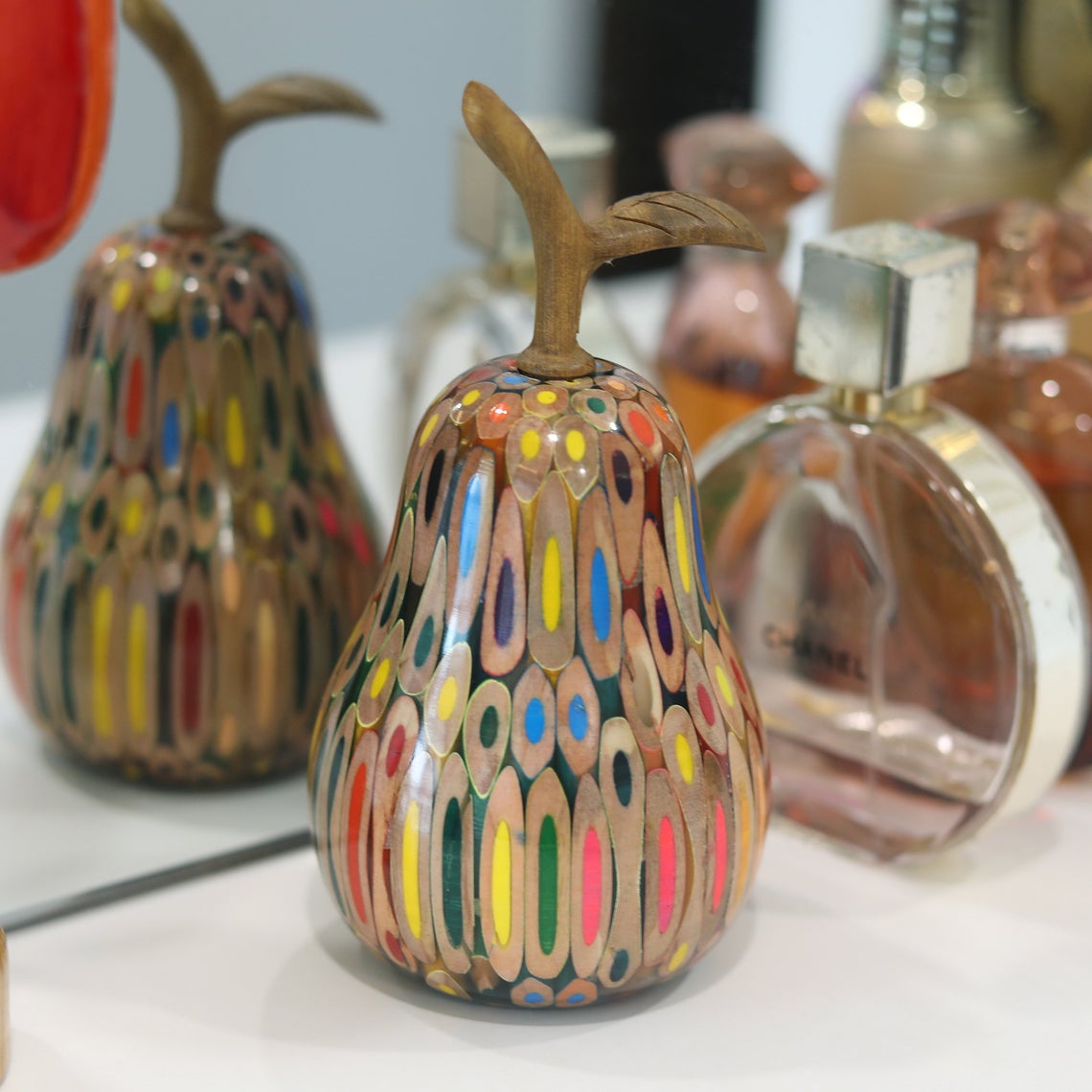 The Colored-Pencil Pear is a testament to Henry Le Design's commitment to artistic excellence and attention to detail. Each pencil is thoughtfully chosen for its hue and shade, creating a captivating visual display that is both striking and harmonious. The vibrant colors bring the pear to life, infusing it with energy and personality.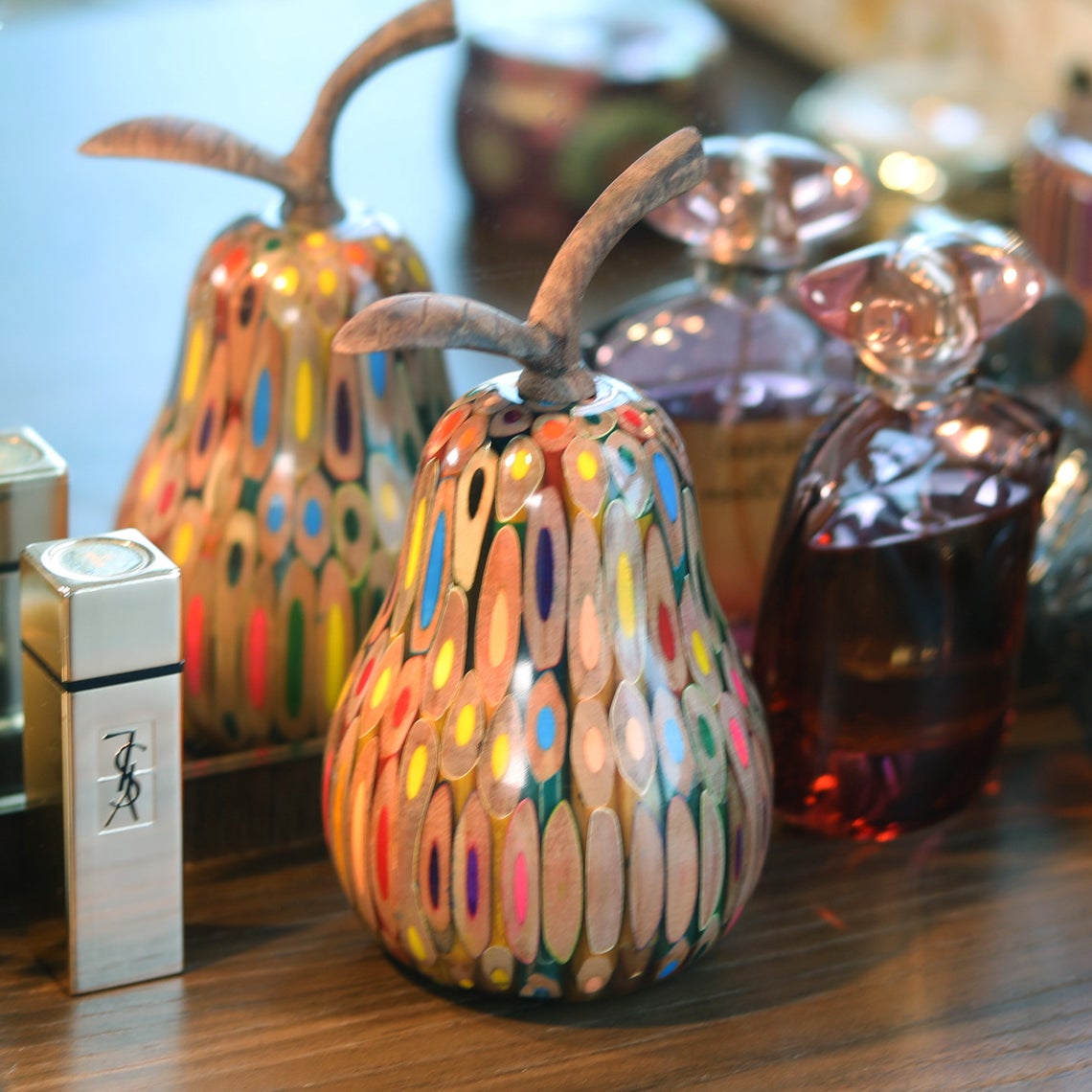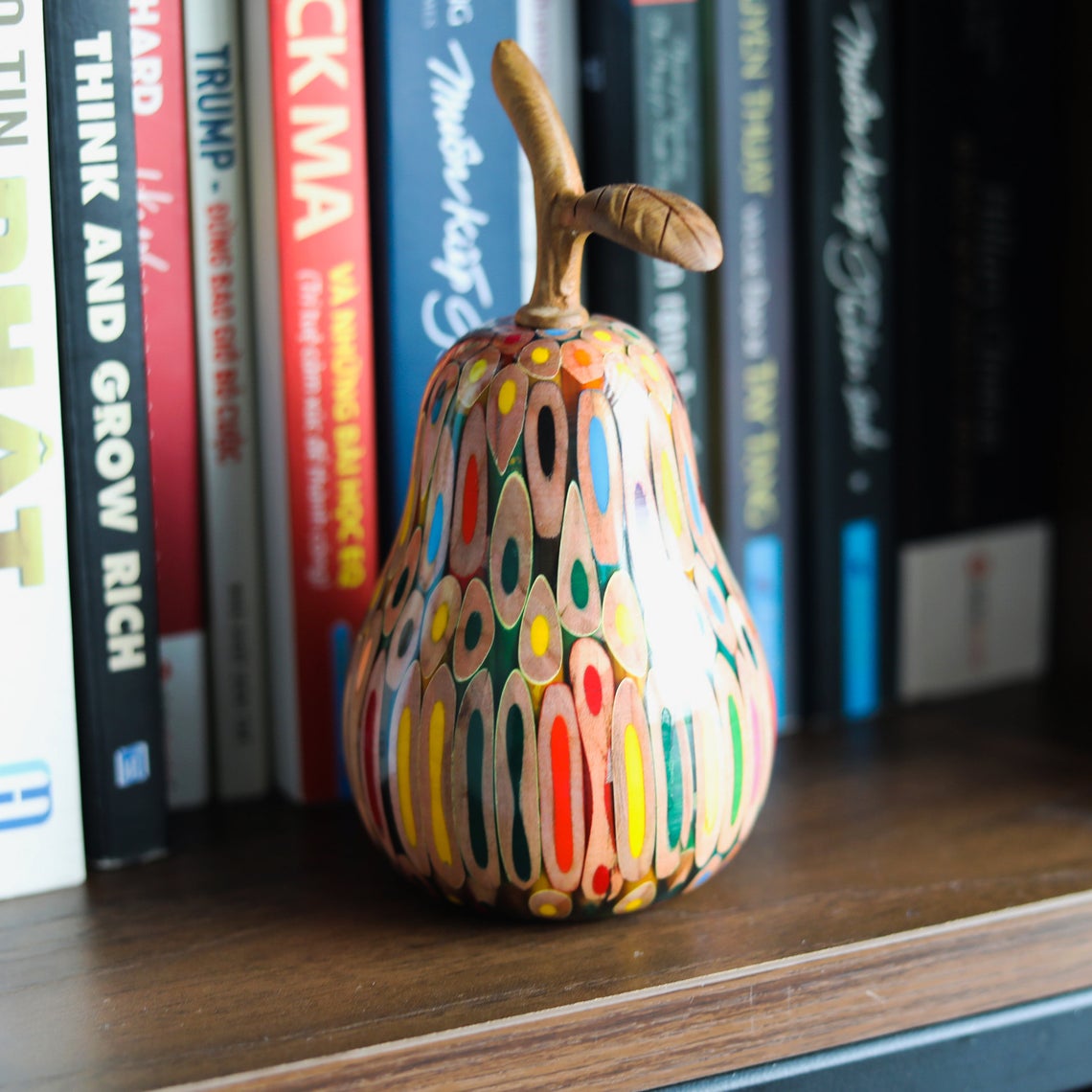 .
This remarkable piece is not only a work of art but also a symbol of creativity and imagination. It serves as a stunning centerpiece in any space, adding a touch of color and sophistication to its surroundings. Whether displayed in a living room, office, or art gallery, the Colored-Pencil Pear is sure to evoke awe and admiration.
Henry Le Design's Colored-Pencil Pear is a testament to the endless possibilities that can be achieved when artistry and craftsmanship converge. It is a celebration of the beauty found in everyday objects and a reminder of the power of creativity to transform the ordinary into something extraordinary.